Best Father's Day Idea Ever: Take A Beer Adventure!
Posted on May 10, 2017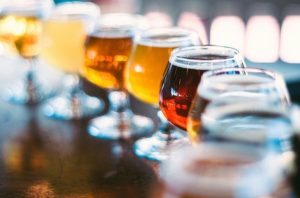 What beer adventure best describes the father figure in your life? This Father's Day send Dad on a brewery-themed tour of the Shenandoah Valley where he can taste some of the best craft beer in the country while exploring the great outdoors.  We've got some trip planning ideas to get you started that won't break the bank!
"Hoppy" IPA Dad
Pairing bold flavors and extreme sports this adventure is perfect for the Dad looking to push the limits. Hop on a mountain bike and explore the trails at Massanutten's Mountain Bike Park offering a variety of trails for all levels; from veteran riders looking for a challenge to aspiring riders looking for a few pointers. Their Pathway Package includes a 75-minute lesson, bike rental and 3 hours of trail use. 4-hour and 8-hour rental and lift ticket options are also available.  Other cycling options include Rocktown Trails at Hillandale Park in Harrisonburg.  This shared-use trail, offers three different levels of difficulty to appeal to a complete spectrum of cyclists, runners and hikers. After the adrenaline rush is over, check out the craft beer selection in Harrisonburg and try up to four different breweries like Brothers Craft Brewing and Three Notch'd Brewing Company.
Other brew options for Harrisonburg, include:
Pale Fire Brewing
Restless Moons Brewing Company
To book your mountain biking excursion visit the Massanutten's Mountain Bike Park website.
Living "Lager" Dad
Great water makes great beer and that is certainly true in the Shenandoah Valley. Live "lager" with a day on the river while enjoying some of the Valley's fresh, craft brews. Float, paddle and play as you make your way down the mighty James River in Rockbridge County with the Wilderness Canoe Company (WCC). For those looking to relax—with the option of fishing—choose the short paddle day trip and enjoy the gentle ride from WCC to Glasgow. Those looking for a challenge, try WCC's most popular trip which includes a mix of class I and II rapids. This 3.5 to 4-hour trip starts at the public boat landing and concludes at WCC where your river excursion ends and your beer tour begins. Visit Lexington/Rockbridge's two breweries Great Valley Farm Brewery and Devils Backbone Outpost Brewery & Taproom. Add another brewery to your trip by visiting the Shenandoah Beerwerks Trail website.
Traditional 'Ale Dad
Traditional 'Ale Dad prefers the perfect balance of refreshing beer and outdoor adventure. Explore scenic overlooks, spectacular waterfalls and breathtaking mountain views throughout Augusta County—home to some of the best hikes around.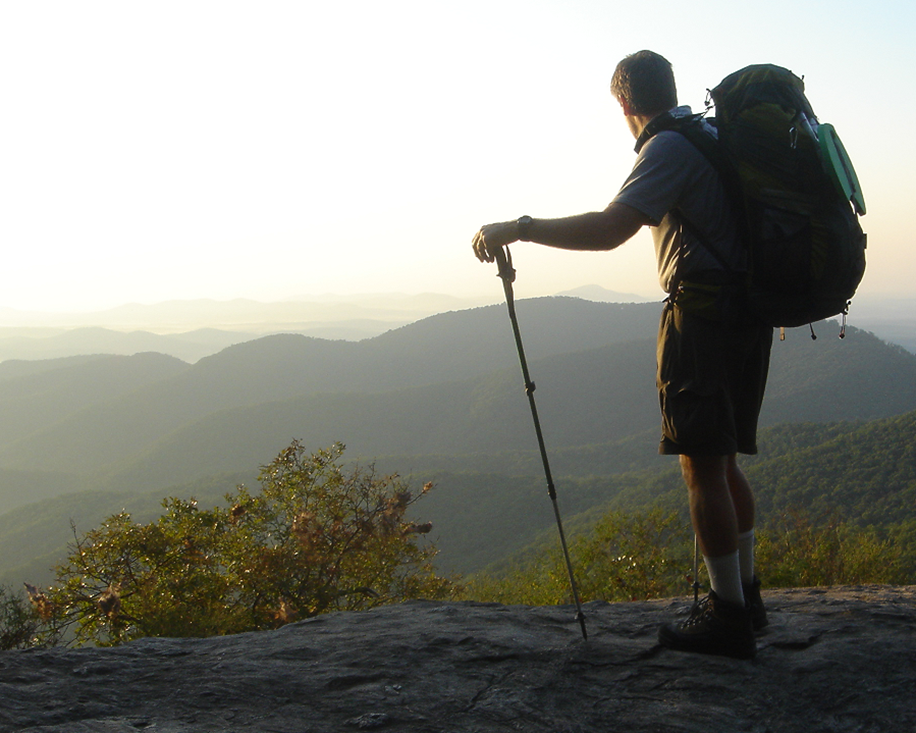 Both locals and visitors enjoy Crabtree Falls a beautiful 3-hour waterfall hike featuring a series of five cascades falling 1,200 feet. Or if you've come for the views, try Humpback Rocks. This amazing view of the Valley is a 2-mile trek with a gain of 800 feet of elevation. After taking in the sights and scenes from above, head down into the Valley to Waynesboro's Basic City Brewing Company where cold beer and food trucks await. Before you head to Staunton, stop by Stable Craft Brewing and enjoy a pint on their patio or head to Seven Arrows for a session beer in their comfortable taproom. Next and last stop, is Staunton where Dad can choose from up to four different breweries to try, along with a great restaurant scene. Staunton's breweries include:
Fishing for Stout Dad
Whether Dad's fishing for trout or a handcrafted stout, we've got him covered! With nearly 3,000 miles of public trout water in and around the Shenandoah Valley, Dad can spend the day learning how to fly fish with a private instructor or take a floating trip—warm water floats available— in search of a trophy trout, largemouth and smallmouth bass, musky, or carp. He can learn casting techniques from some of the best anglers in the Valley or more seasoned fishermen can take a guided trip. Check out these experienced outfitters located throughout the Valley to book Dad's next fishing trip:
Mossy Creek Fly Fishing in Harrisonburg
John Roberts Fly Fishing in Lexington
South River Fly Shop in Waynesboro
The Shenandoah Beerwerks Trail pairs the craft beer experience with a combination of activities and attractions that uniquely reflect the region's recreational and cultural activities. Trail updates and news can be found on Facebook, Twitter, and Instagram.
###