Holiday Beer Recipe: Mexican Mole Stout Cookies
Posted on December 3, 2018
Mexican Mole Stout Cookies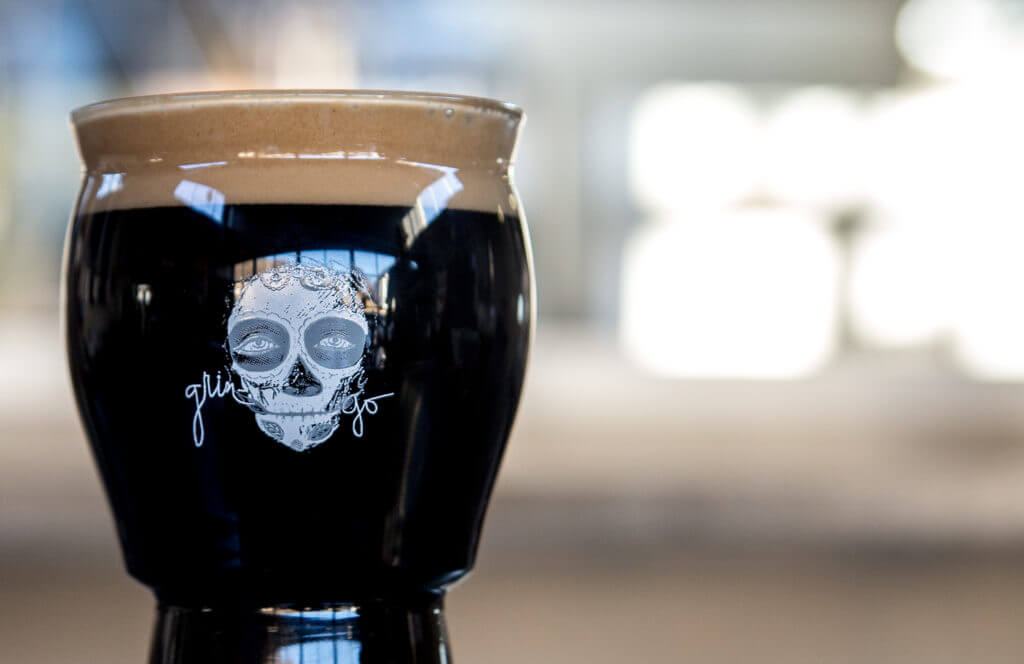 In this recipe we will be using Basic City Beer Co. Gringo Stout brewed seasonally around the fall.  The Gringo has chocolate, vanilla, cinnamon, and habanero notes that sure will make you nice and warm on the inside.  These cookies are definitely for the adventurous, bearded craft beer drinker, and the real jolly Santa Claus.
Ingredients:
6 – ounces Gringo Stout
1 – Stick of Butter
¼ – Cup Cocoa
1 ½ – Cup Flour
½ – Teaspoon Salt
1 – Teaspoon Baking Powder
1/2 – Teaspoon Baking Soda
2 Cups Nestle Semi Sweet Chocolate Chips
⅓ – Cup Dark Brown Sugar
1/2 – Cup Granulated Sugar
1 – Tablespoon of Molasses
1- Egg
1/2 – Cup Broken Walnuts
Steps:
Preheat cven 350 degrees. Pan spray baking sheet or use parchment paper.  Mix cocoa, flour, salt,baking powder, baking soda, and chocolate chips together.  Make sure your butter is soft and beat with sugar, brown sugar, molasses, and egg.  Mix both mixes together while gradually pouring in the stout.  Add walnuts and mix one more time.
Chill cookie batter for 30 minutes.
Portion cookies on greased baking sheet and cook 14-18 minutes.
Recipe: Chef Michael Pustai (Hops Kitchen)