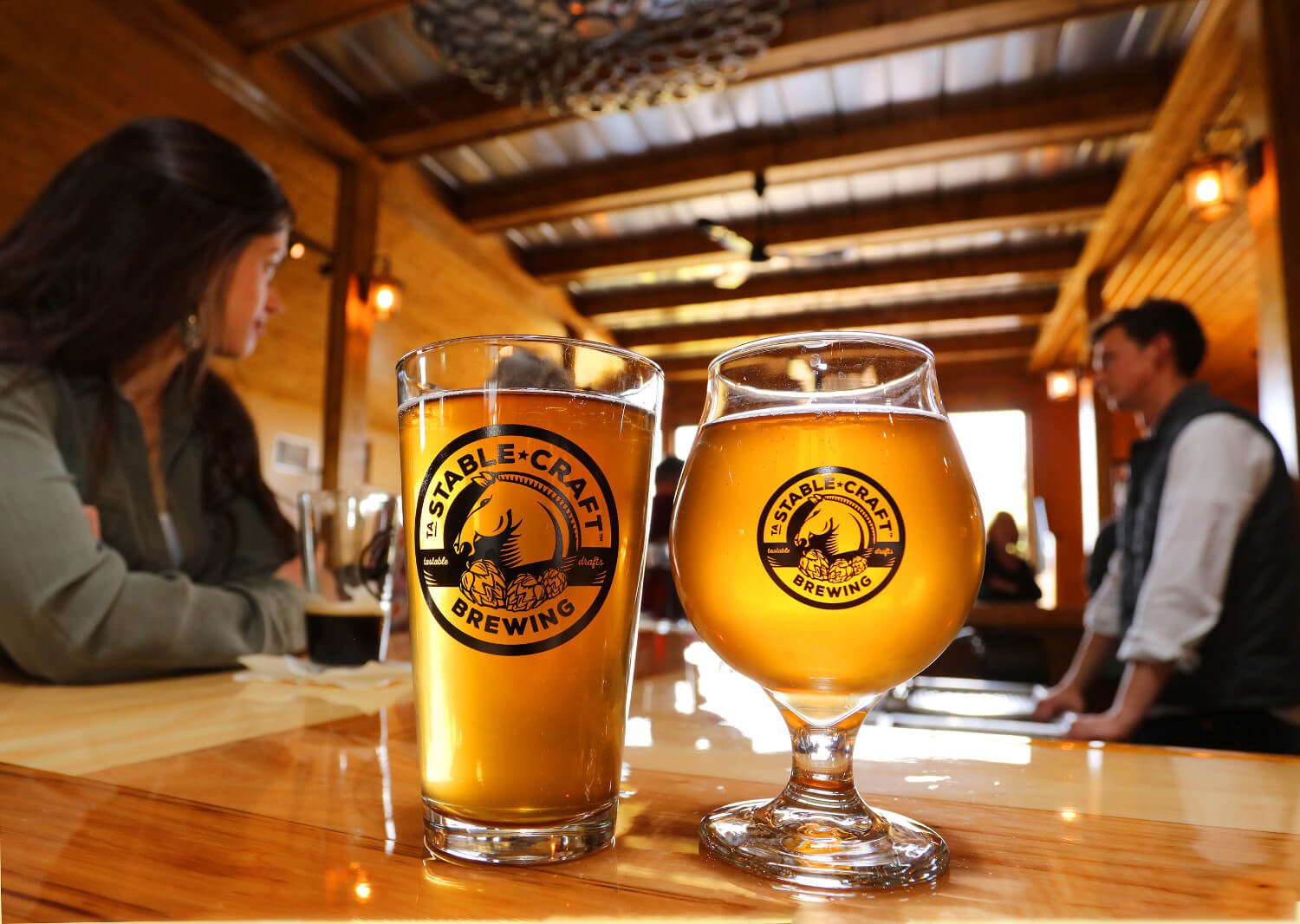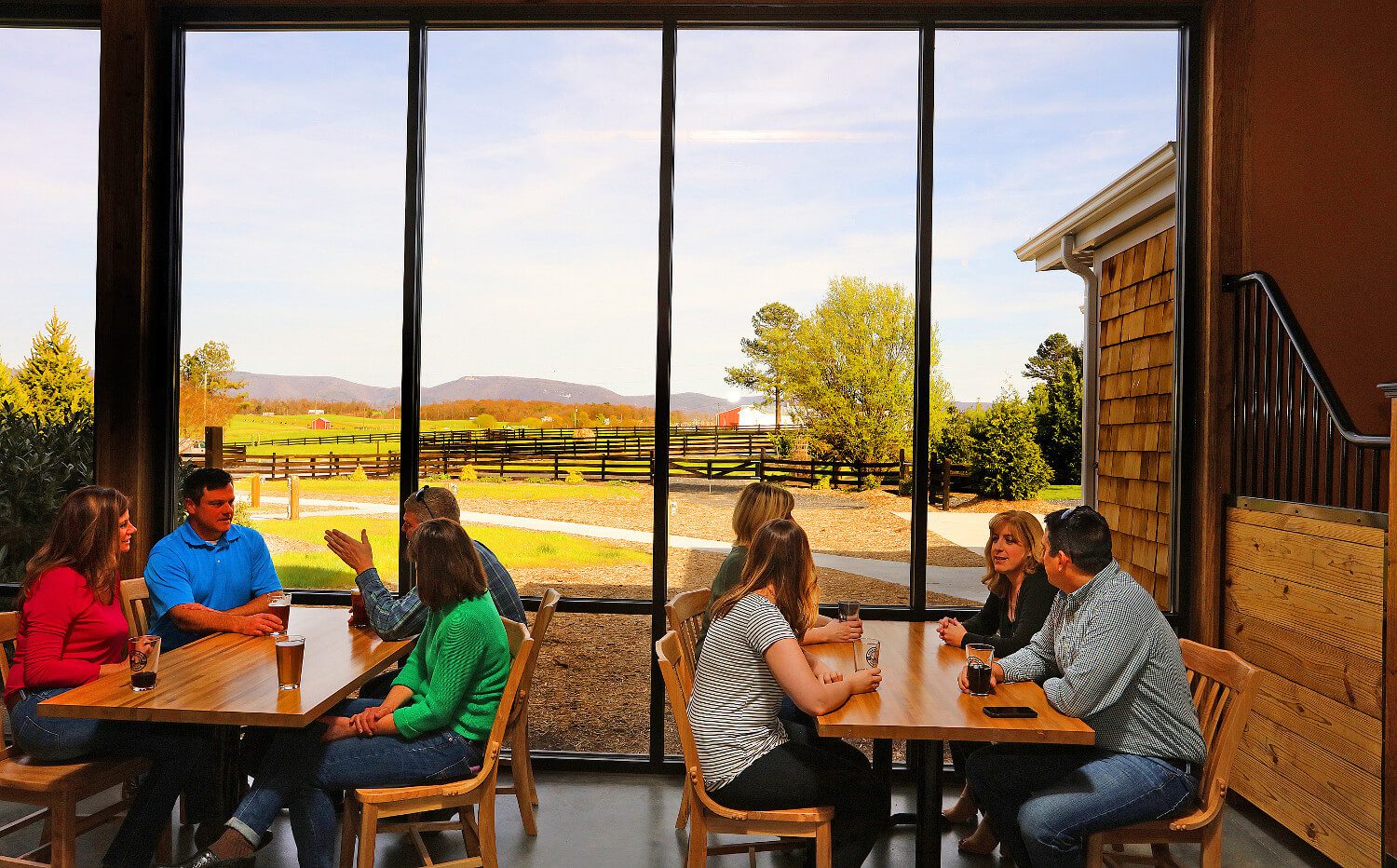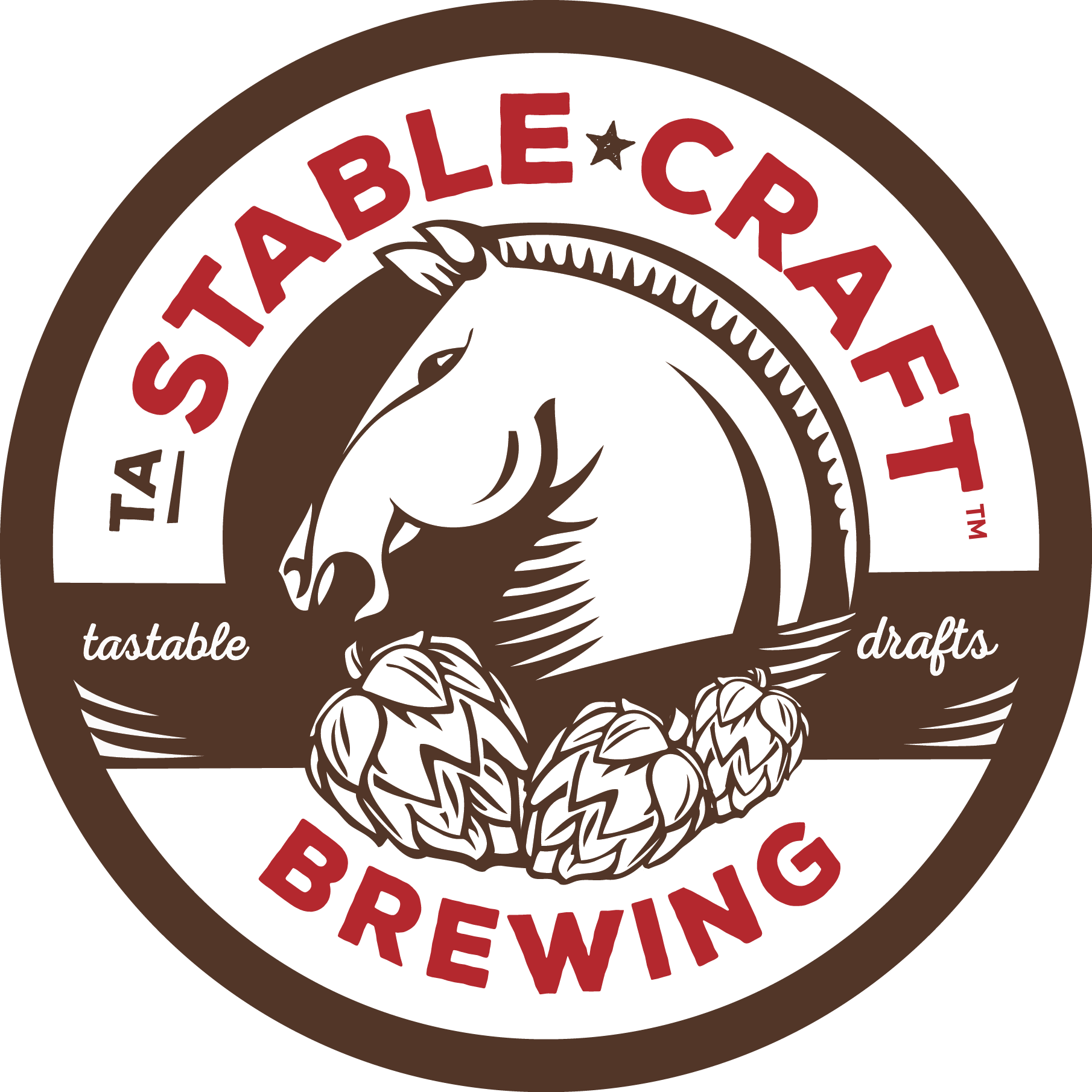 Stable Craft Brewing
375 Madrid Road
Waynesboro, VA 22980
Stable Craft Brewing, located at Hermitage Hill Farm & Stables – a working horse farm and popular wedding location – is a trendy barn venue and a real working farm guests are encouraged to tour. Stable Craft grows its own Cascade and Nugget hops.
Remodeled from what used to be ten horse stalls, the tap room features unobstructed views of the Blue Ridge Mountains and is an ideal place from which to relax and sample 16 beers. Stable Craft's casual atmosphere is both comfortable and inviting. Ceiling-to-floor glass windows allow guests to relax and take in the peaceful setting of StableCraft's outbuildings and fields.
Speaking of fields, who doesn't love a farm fresh beer that's perfectly paired with a delicious meal?  It doesn't get any fresher than this – enjoy barley-finished beef burgers sourced from local farm McNett's Black Angus Beef as well as in-season vegetables and herbs from nearby farms on the taproom's locally-sourced menu.
Fun Fact: Stable Craft is a working farm and growing its own hops is a part of that. Nothing goes to waste, the spent grain from the brewing process is fed to local beef cattle.