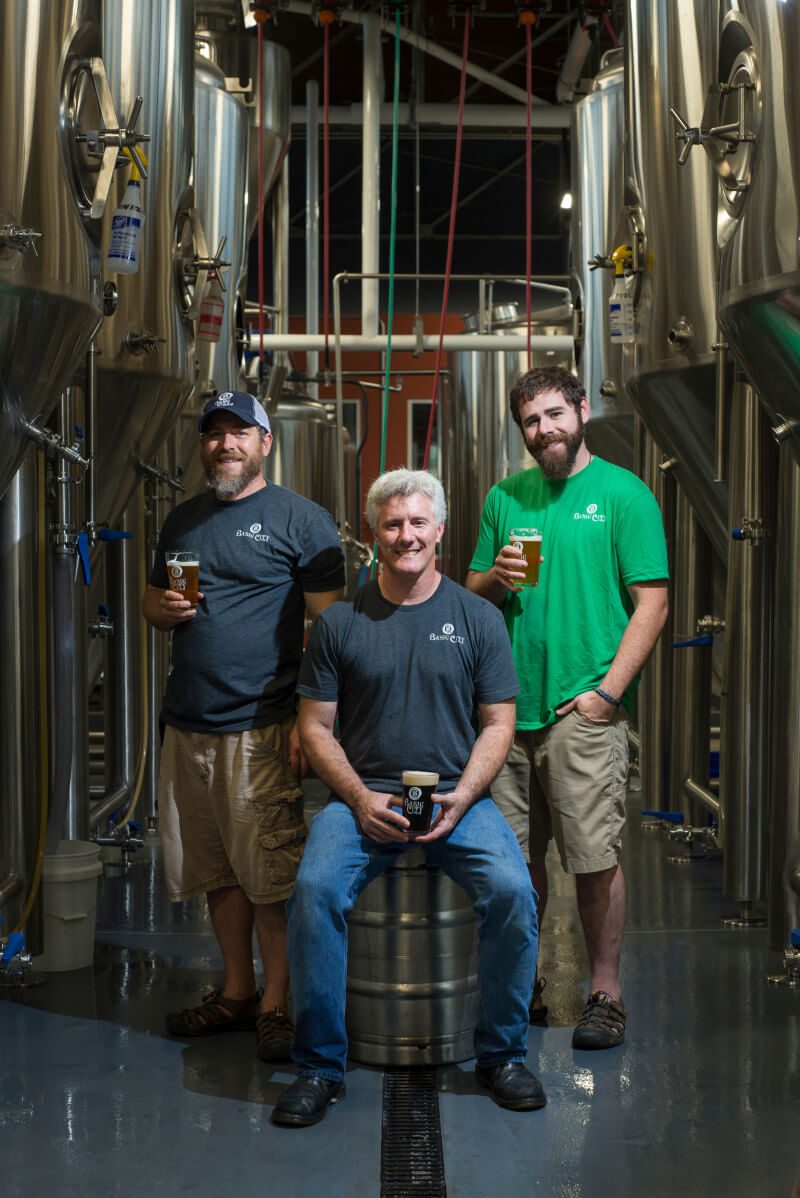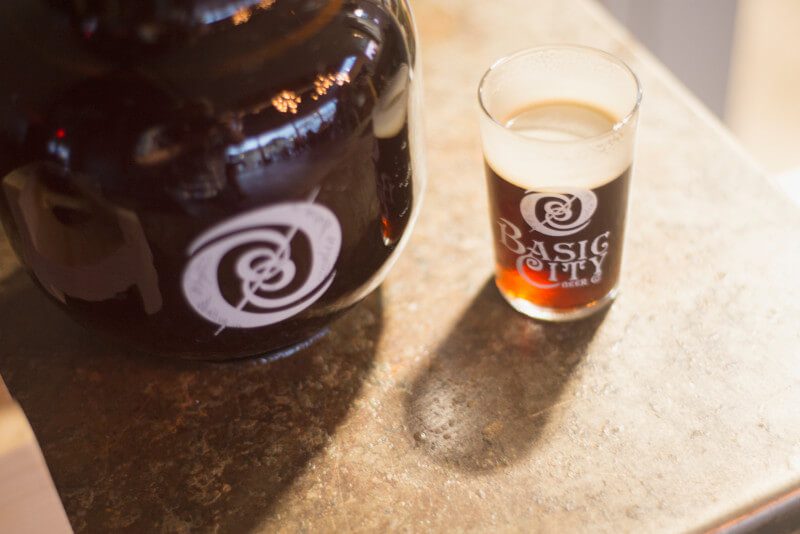 Basic City Beer Co.
1010 E. Main St.
Waynesboro, VA 22980
Basic City Beer Company makes its home in a former industrial complex that once housed Virginia Metalcrafters. High ceilings, saw-tooth windows and reclaimed pipe and wood tap room tables pay homage to the architecture of the original foundry.
A natural spring pumps a million gallons of artesian water for use in the brewery's beers which are served across one of the largest single-pour zinc bartops in the country or outside on picnic tables.
Brothers Bart, Chris and Joe Lanman are the co-founders of Basic City Beer Company. The brothers hope the brewery's unique environment, in a historic industrial warehouse, will "reclaim the spirit of an age."  Jacque Landry, who brings 20 years of brewery experience, is the head brewer.
With its close proximity to the South River, a favorite fly fishing destination, you might find a fly tying class at the brewery or friends gathering after a day on the water.
Fun Fact: BCBC is one of two brother-owned breweries on the Beerwerks Trail.
Pet Policy: We do invite you to bring dogs with you to enjoy our taproom and patio!