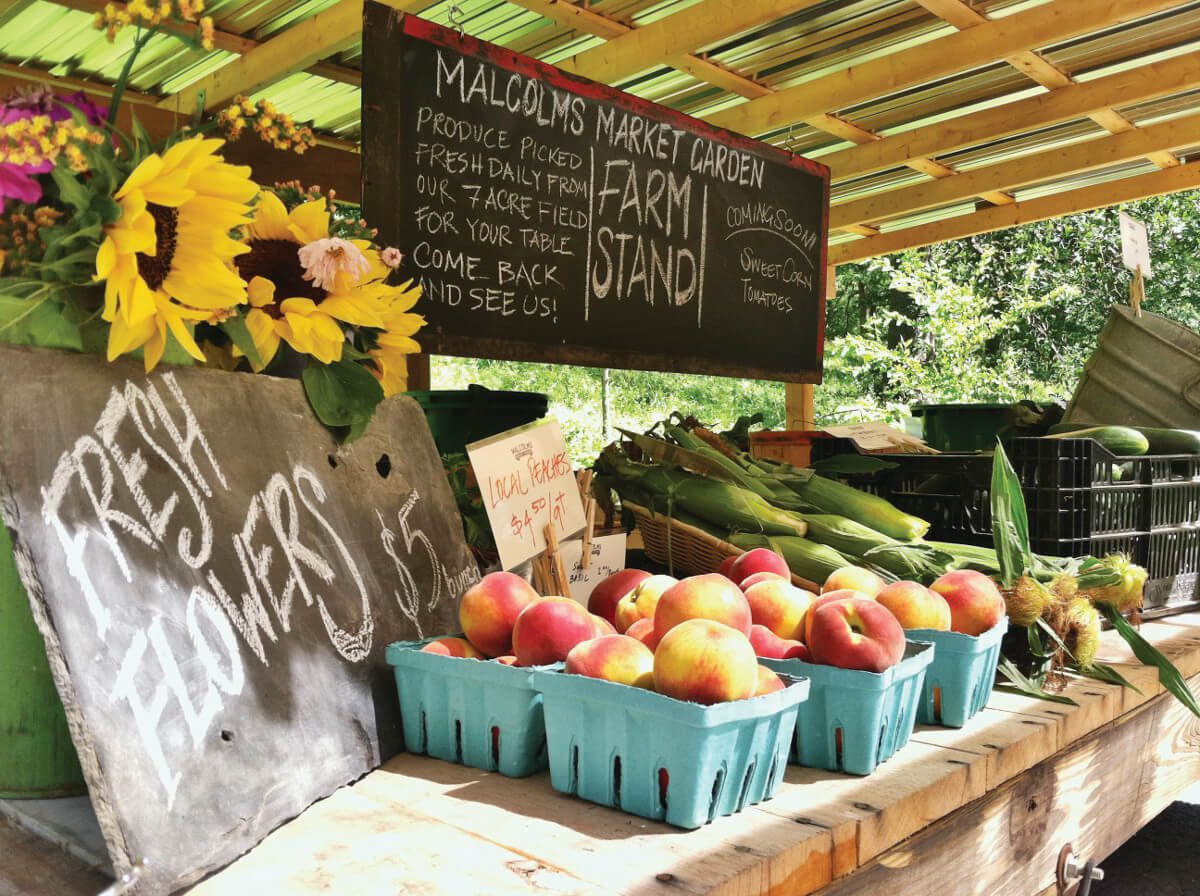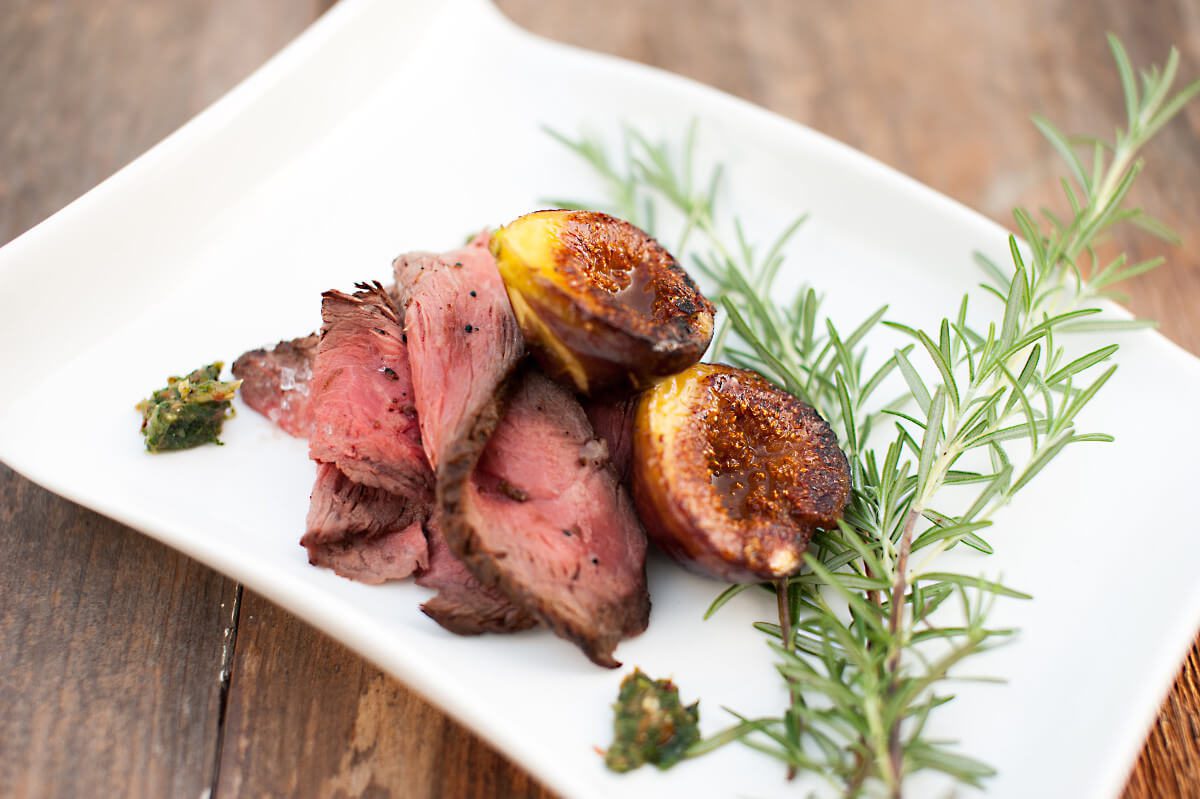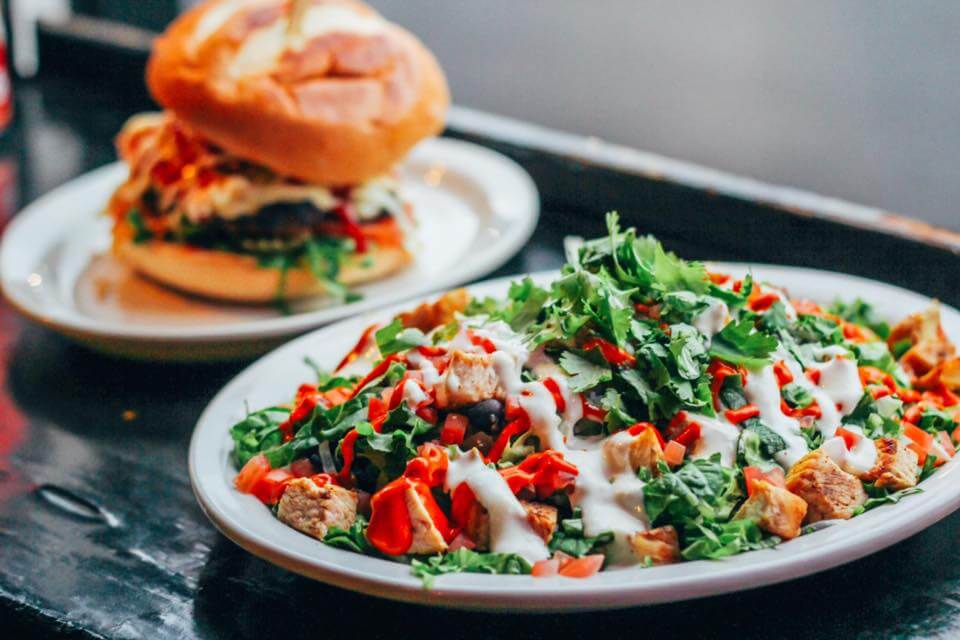 Local Food Goodness
From Lexington to Harrisonburg, through farms and farmers' markets, from hop fields to bountiful dinner tables, our roots run deep in agrarian culture making the Valley a destination for locavores and beer lovers.
Augusta County
Farmer Joel Salatin has been featured in films and books like Food, Inc. and Omnivore's Dilemma. Salatin has put into practice innovative alternatives to conventional food production at his now-famous Polyface Farm. Tours are inspiring and you can also shop at the farm store for sustainably-grown products. Find time to stop at Autumn Olive Farms where heritage pigs scamper around the farm with proud chickens and friendly Boer Bok goats nearby. Pork from Autumn Olive Farms ends up on some of the most highly-acclaimed restaurants across the state. Another must see is Hermitage Hill Farm and Stables, a working horse farm with an on-site brewery, Stable Craft Brewery. There, they grow their own hops for beer, feed spent grain to beef cattle and raise eggs, fruits, vegetables and herbs to use in the food served alongside 16 beers in the beautiful tasting room.
Staunton
Don't miss the twice-weekly Staunton Farmer's Market in the Wharf Parking Lot. Here you'll find one of the most bountiful markets in the area and the source of inspiration for much of what you'll eat if you dine at Zynodoa or The Shack. Zynodoa uses locally-sourced ingredients to create inspired southern cuisine in an urban-chic atmosphere. The Shack, praised in the Washington Post and Esquire Magazine, and hailed by Southern Living as one of the "best new restaurants in the south" creates amazing dishes from local and seasonal ingredients. The tiny 26-seat restaurant has a prix fixe menu on weekends and a la carte options during busy week nights. Reservations are recommended for both restaurants and local beers are always on the menu.
Harrisonburg
Harrisonburg hosts an impressive Farmers' Market on Tuesdays and Saturdays. There are a number of pick-your-own farms in the area – from pumpkins to berries to apples, depending on the season and well worth a visit. Many of the independent downtown restaurants source what they can locally. Bella Luna tops its housemade pasta and wood-fired pizza with local meats and produce and always has a local beer on tap. Clementine serves a menu that changes with the seasons to feature local ingredients. More upscale spots, Local Chop & Grill House and the Joshua Wilton House focus heavily on locally-sourced ingredients and frequently host special beer dinners with local breweries. Cheers to that!
Lexington
Start the day out with a different kind of brew: coffee. At Lexington Coffee Roasters Tasting Room, you can try a guided coffee flight and learn about the brewing process from one of the best local coffee roasters in the area. Places like Paradox Farm in Lexington welcome visitors to tour their farm operations. Virginia Gold Orchard in Rockbridge County grows Asian pears and encourages guests to walk the orchards and try a pear tasting when the fruit is in season. While you're in Lexington, be sure to stop at Pure Eats for a burger made with local Buffalo Creek beef and a local craft beer. Or go upscale and make a reservation at The Red Hen for an excellent farm-to-table dinner in the sweetest little building you've ever seen.
Waynesboro
Whether your hunger leads you into town or you prefer to dine with a mountain view, Waynesboro has you covered. Start your day at the French Press, an independent downtown coffee shop that keeps it local. Across the street, grab a burger at Jake's Bar & Grill, a small town waterin' hole featuring 100% all natural, locally raised beef and steaks – from the owner's farm. In the mood for homemade soft-serve ice cream? Kline's Dairy Bar makes an ever-changing selection of flavors fresh every day in Waynesboro and their two other locations, Staunton and Harrisonburg. Or try your hand crafting your own gourmet meal at the Iris Inn where Chef Caitie Maharg will get you started and teach you how to add the finishing touches – in the privacy of your own cabin.
Good Resources
Fields of Gold
Agritourism site
Shenandoah Valley Buy Fresh Buy Local
Local food and farm guide