Local Food Goodness
From Lexington to Harrisonburg, through farms and farmers' markets, from hop fields to bountiful dinner tables,
our roots run deep in agrarian culture making the Valley a destination for locavores and beer lovers.

Virginia's Shenandoah Valley has more than JUST delicious beer – we've got tons of unique foodie experiences you can only find right here in the Valley. We've outlined some of our favorites:

Over 2,000 people have completed the Beerwerks Passport challenge by collecting stamps from 6/14 participating breweries on the trail. Grab yours at a brewery or visitors center and knock out your passport along the way!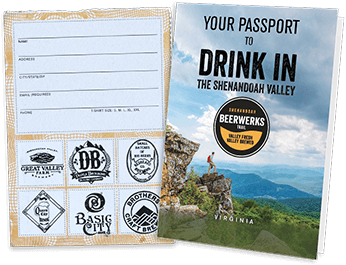 LEARN MORE >>