Celebrate National American Beer Day
Posted on October 24, 2018
Virginia's Shenandoah Valley (October 23, 2018) – There's no better way to observe National American Beer Day on October 27 than by raising a glass and toasting the day's namesake beverage at one of several stops along Virginia's Shenandoah Beerwerks Trail.
With 14 breweries and microbreweries along the way, beer drinkers are sure to find a new favorite craft brew in the Valley:
Brothers Craft Brewing was started by – you guessed it – three brothers who focus on both production scale brewing and smaller experimental batches in Harrisonburg. Their year-round crowd pleasers include such brews as Great Outdoors, a crisp and clean Virginia pale ale; and Lil' Hellion, a refreshing golden Helles lager.
Restless Moons Brewing Company brews its beers in small batches, five barrels at a time, allowing them to constantly rotate beers and maintain a diverse tap list. The brewery's newest releases include its first imperial stout and a blueberry and cream gose.
The Friendly Fermenter is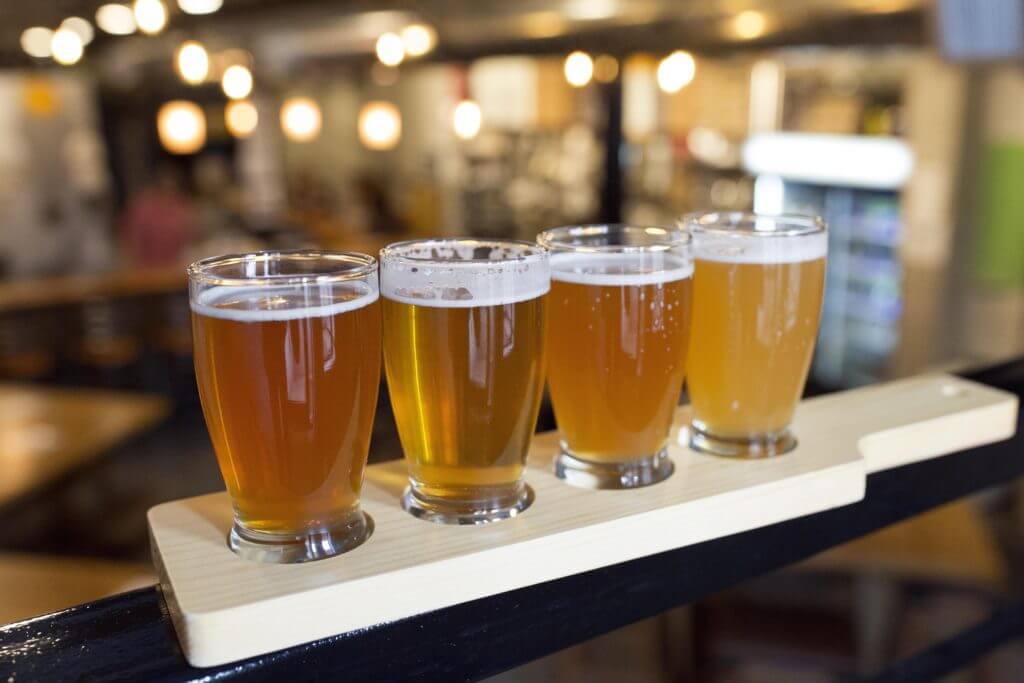 Harrisonburg's first "brew on site" shop where guests can make their own beer. Along with a brewing supply shop, visitors can find home brew-inspired beers in the nanobrewery's tasting room.
Three Notch'd Valley Collab House is a laboratory outpost for the flagship Three Notch'd Brewing Company in nearby Charlottesville. The Harrisonburg location specializes in collaborations with the community, locally sourced ingredients and smaller batches.
The tap room at Pale Fire Brewing Company features a wall of bookshelves, a cozy fireplace and 11 taps at the bar. Among six of the brewery's flagship beers are Salad Days, an American saison with notes of grapefruit, peach and bubblegum; and Saving Grace Table Beer, based on the farmhouse beers Trappist monks used to brew for sustenance.
Stable Craft Brewing, which is located on a working horse farm,
features "farm fresh" craft brews and food. Guests are also invited to tour the farm, which produces its own hops on site. The beers are rotated daily, but visitors can regularly find up to 16 options on tap and a locally-source menu designed to complement the craft beer.
Bedlam Brewing is a small-scale brew pub focused on crafting traditional ales with a Belgian and French influence. They also offer traditional and seasonal varieties that embrace the farming heritage of the valley. Its dining menu is anchored by handcrafted artisanal pizzas cooked in a wood-fired oven.
Queen City Brewing is the first post-Prohibition brewery in Staunton. Visitors can choose from about two dozen beers on top or brew a private batch from a selection of 80 recipes. If you visit on a Saturday, join the Brewer's Apprentice Program to participate in the brewing process.
Several of the flagship beers at Shenandoah Valley Brewing Company are a nod to the Shenandoah Valley, including the Three Rivers Belgian, which is named for the three rivers that feed the south fork of the Shenandoah River.
Redbeard Brewing Company is a microbrewery with a 40-seat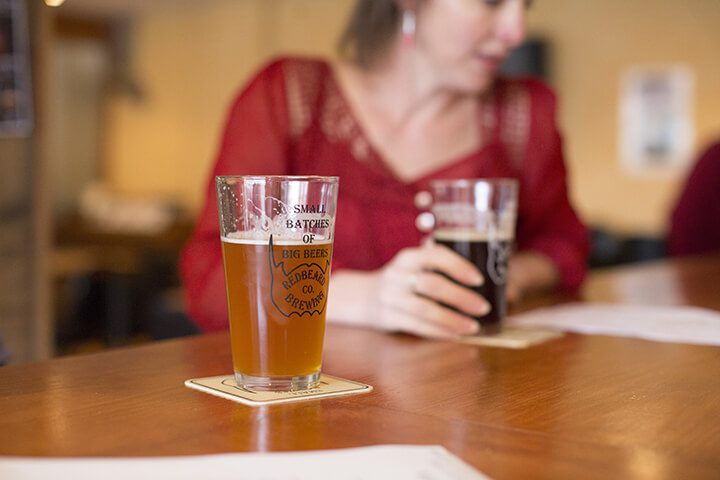 taproom that features eight to 10 beers on tap in downtown Staunton.  This small brewer handcrafts small batches of big beer using traditional methods, Belgian malts and American hops.
Inspired by a Native American blessing referencing the creator, the earth, the four directions, and back to the creator, Seven Arrows Brewing's compass rose logo signifies the four directions and the four main ingredients of beer. In addition to the 12 beers regularly on tap, the taproom releases a new beer every Friday featuring a different infusion.
Housed in a renovated foundry, Basic City Beer Company leverages a natural spring to pump artesian water as the foundation of the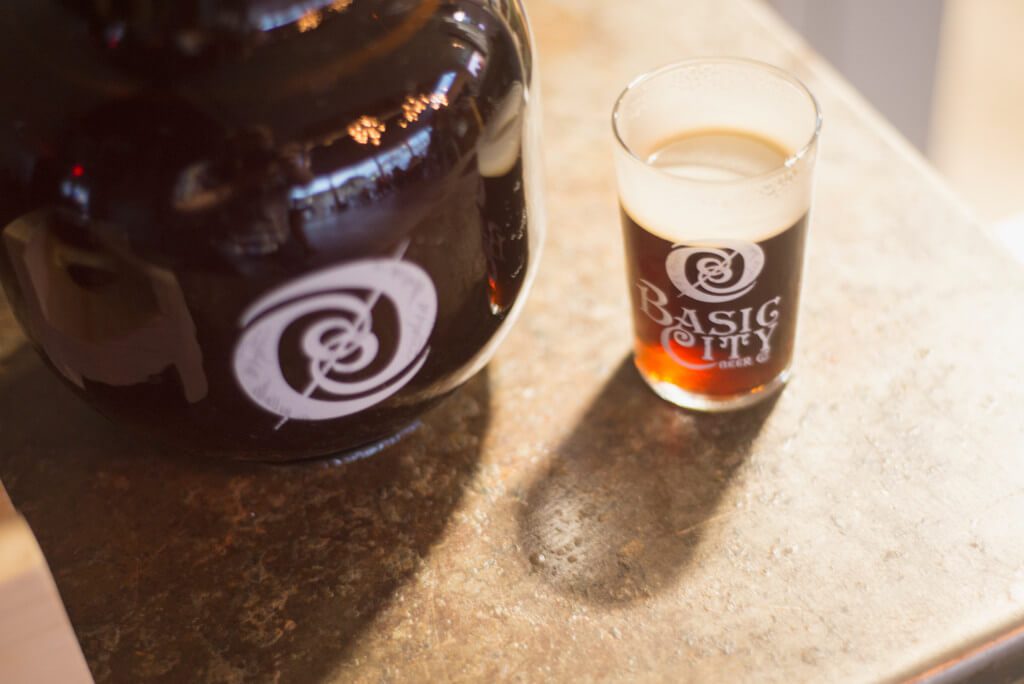 brewery's beers, which are served across one of the largest single-pour zinc bar tops in the U.S. Live music, outdoor hammocks, and a "barcade" with pinball, pool, and more rounds out the space. Onsite restaurant, Hops Kitchen, infuses Basic City's beer into their globally-inspired cuisine.
The flagship Devils Backbone Brewing Company in Roseland was such a success that it required an outpost facility to keep up with production. Devils Backbone Outpost Brewery & Tap Room is located on a hillside and houses the custom-built brewery, bottling and canning lines, tap room and an outdoor beer garden. Many of the brews here are inspired by the classic brewing traditions of Germany, England and Belgium.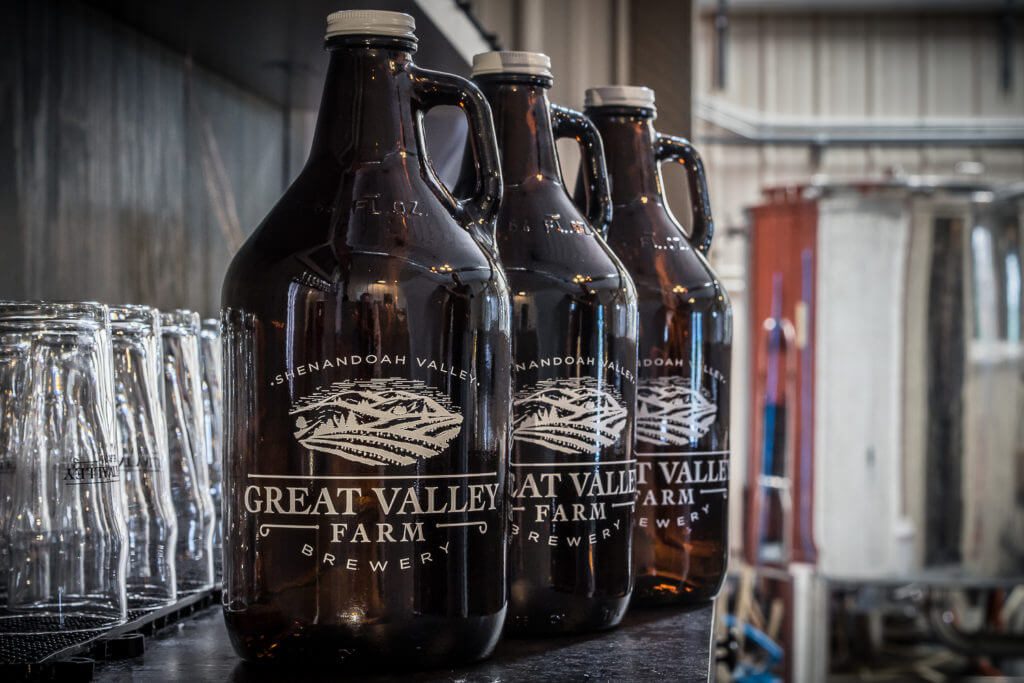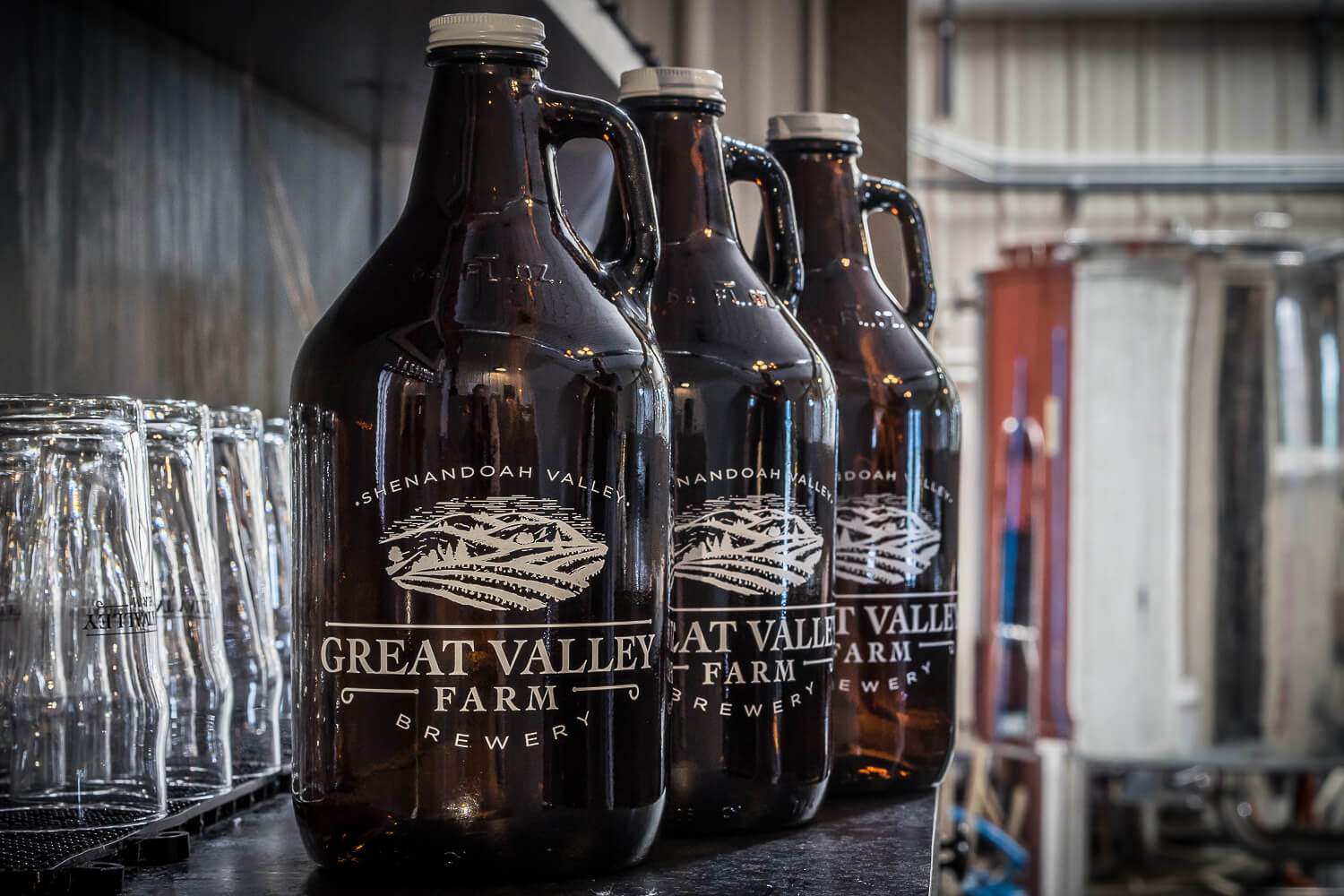 The southernmost stop on the trail is Great Valley Farm Brewery, a farm brewery located in Rockbridge County's Natural Bridge. The brewery specializes in small batch beers using ingredients that are grown on site. The farm also has its own on-site vineyard, hop planting, fruit and herb gardens.
Source: Click here to read more on Virginia's Shenandoah Valley web site.